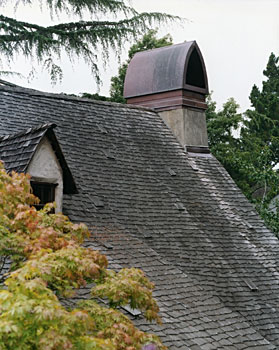 Most projects begin from the foundation up, and few have their genesis from the chimney down. A new capital for the chimney was designed, crafted, and installed to meet current seismic standards. Maintaining the architectural integrity of this 1926 residence designed by William Raymond Yelland was a passion for both the owners and More Than A Carpenter.
As the project continued, the clients' requests grew from chimney to pool deck, retaining walls, dry rot, expansion of a one car garage to accommodate two modern size vehicles, and a generous family room.
Through seamless architectural design, careful craftsmanship, and natural enhancements, admiring passersby are unaware of the additions. The project received an unsolicited award for "Sensitive Addition'" by the Berkeley Architectural Heritage Association.